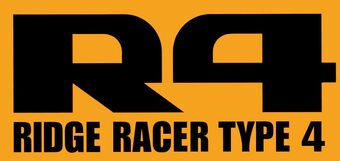 And so we reach unlucky number thirteen on A-Side Glance and commemorate it by starting a new on-off series to break up the regular reviews of albums and singles.
For most of my life, I have been a fan of video games. When my father Simon passed away in November 2000 I inherited his Nintendo 64 and the accompanying games. I still have it and play on it to this day. In fact at the time of writing this I've been trying to get a 100% completion rate on Star Fox 64. Easier said than done.
Anyway, back on topic. Video games can stick in the mind for many reasons; the gameplay, the characters, the storyline, the levels and so on. But there are a handful that have stuck out for me because of their soundtracks. And today's entry is on one of them.
Ridge Racer Type 4 was a racing game I had for the Playstation 1, where you could drive for one of four teams, each with a set level of difficulty, a wide variety of cars, a story surrounding each team's manager in the background, and with a lot of fascinating tracks to navigate around as part of the fictional Real Racing Roots '99 series. Win consistently (Which is all you can do, anything less than a first place finish by the final races and you can kiss your career goodbye), and you get to play the final level, minutes before the end of the 20th century. It's too good for words to sum it up.
But the soundtrack for this game is something else. It's the integral cherry on the cake, especially for that final level. Meshes of electronica, acid jazz, funk and garage mean you're hard pressed not to bop your head once you have the race under your control. While this game is chock full of stellar tracks, I'm going to pick out a few of my personal favourites.
Pearl Blue Soul
If you go with the game's default selections for what track you listen to on a race course, then this is going to be the first piece you get to race to. And it's the ideal introductory piece, with saxophones blaring away like starting horns to get your race off to a flyer. It's designed to ease you in to the game, nothing too intense, but not completely relaxing; you are in a race after all. Good for long drives on the motorway.
Naked Glow
The perfect track for racing under the gorgeous sunset of the Wonderhill circuit. Like Pearl Blue Soul, it has a relaxing vibe to it but then the second part kicks in sounding halfway like the theme from Bullitt to remind you that you are indeed in a race.
Thru
A more psychedelic piece which is always something that will appeal to me personally. While I think it could be argued that this might be better suited for a rave or just tripping balls in general, this track is also well suited to racing at night time. Best heard on Edge of the Earth in my opinion.
Motor Species
The default track for the level Phantomile, and one that signifies that it just got real. For every race you have to start at the back of the grid, and this track is the shortest on the roster. You have little time to make your way through the grid, and even littler room for error; one small mistake and that is your race stuffed. Oh, and did I mention that from this point on you have to win every single race? This tune personifies that feeling of intense concentration you need for the circuit, building up to a crescendo as you get deeper into the thick of it. The splicing of engine revs during said crescendo only serves to build up the tension.
The Objective
Ever been out for a drive under the bright lights of midnight? Well next time you go out for one, put this track on. You'll feel like a God of the road. Just try to resist the temptation to go full throttle. I'd always play this one on Brightest Nite in an effort to synchronise the climax of this track's gradual buildup with the car taking flight down a steep hill.
The Ride
Of all the tracks I've selected for this list, this is my absolute favourite. This can play on the aptly named penultimate level Heaven and Hell, and shows that this is far from the calm before the storm. You've come too far to screw things up now, and frankly this track is just too good to lose to. Worth the price of admission just for those intense organ chords alone.
Movin' in Circles
Welcome to the final level. Welcome to the new millennium (In its infinite wisdom). As I said at the top of this post you get to cross the finish line as the year 2000 begins and what better track to do it with than this remix of the game's main theme song? Every track preceding this feels like it has been building up to something and this is it. This is the ideal climatic track for the campaign.
Conclusion:
So yeah. Something a little different this time around, a change of pace from the standard indie rock albums I've been reviewing this year, and a start for a new recurring series on this blog. Not sure when I'll pick this up again but it should be sometime in the new year. Until then, you can always check out the full soundtrack to Ridge Racer Type 4 below. As I say, these are just my favourite tracks. I could easily have overlooked one track that I should probably have paid more attention to. Much like the next album I'm going to review on this blog (Wink wink, nudge nudge…).